Skip to Content
Divorce & Legal Separation
Legal Separation and Divorce
Knowing that the pendency of a family court matter for parents and children is stressful, Attorney Stengel strives to provide stability and consistency in placement and custody disputes and fairness in the financial aspects of resolving divorce and legal separation matters.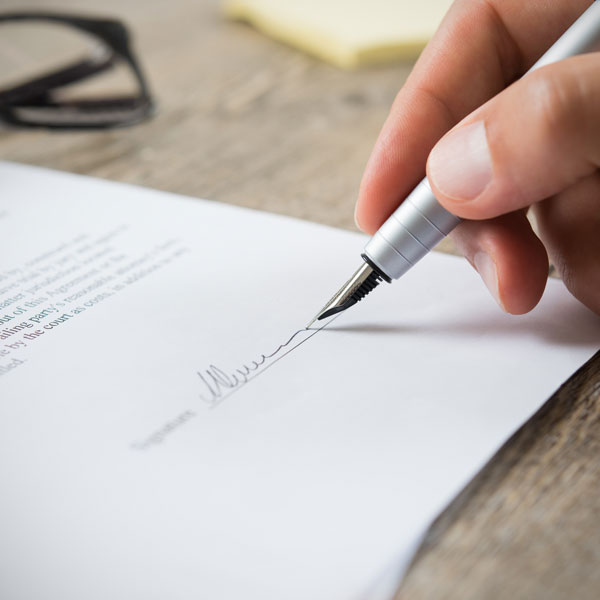 An Effective, Seasoned Advocate
It is her philosophy to promote parties controlling the outcome of disputes through effective negotiation outside of court while being well informed and by receiving proper legal counsel. If matters are not able to be fairly resolved, Attorney Stengel is committed to effectively pursuing a just result before the Family Court Commissioner or Circuit Court Judge in court, having worked in the Court System in Sheboygan, Manitowoc, Fond du Lac, Ozaukee, Calumet, and Dane Counties for over 35 years successfully trying cases as an effective, seasoned advocate for her clients.
While many Wisconsin attorneys say that they will fight for your rights, no one will handle your case with more compassion and experience than Attorney Lisa Stengel.
Attorney-Client Relationships
Attorney Stengel believes it is essential that a client feel comfortable in consulting with counsel. The Law Offices of Lisa C. Stengel works hard to make sure you're treated with dignity and kindness as if you are talking to a trusted friend. Your rights will be skillfully represented, including all aspects of asset and property division, custody and visitation arrangements, maintenance, and support. With Lisa C. Stengel, as your counsel, her high level of competence and experience makes it possible to negotiate fair settlements and results. Since 1982, Attorney Stengel has aggressively represented her clients through negotiation and litigation.
Divorce and Legal Separation Actions
Both Divorce and Legal Separation cases address issues of custody and placement of children, health insurance, child support, maintenance, property division, and debt assignment. There are distinct legal differences and consequences for each action. Attorney Stengel uses her knowledge and expertise to counsel clients on which is the best for each case. Attorney Stengel educates her clients on how the law affects each situation and assists with presenting options for clients to consider. With her broad range of experience over many years, a client can make the right informed decision for their own individual situation based on solid legal counsel from a trusted attorney.
Trust The Law Offices of Lisa C. Stengel to effectively and compassionately handle your case. Call 920-452-5100 for more information.